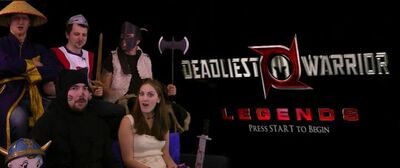 Video Games Awesome has special episodes for different days of the week. Technically, these epsiodes don't have to fall on the day they're named after, it's just a way to make it sound more alliterative.
Trailer Tuesday - Later became Show & Trailer
Demo Duesday - A series of game demos
Fourplay Friday - Multiplayer games
Turbo Tuesday - Exhibition Matches
Indie Encore - Sometimes an episode is capped off with a quick playthrough of an Indie game.